what folks are saying about #LoveBigBook…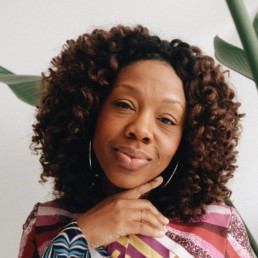 #LoveBigBook
In the words of Mother Teresa, "We have forgotten that we belong to each other." This lapse in memory has caused deep fractures and allowed fear, hatred, and division to infect our lives together. We've become disconnected from each other and from our very selves.
In Love Big, life and leadership coach Rozella Haydée White introduces readers to the power of revolutionary relationships, which lead us to love big—to love despite hardships and fear; to love in the face of despair; to love ourselves and others deeply and passionately; to love in ways that change us all and remind us that we do indeed belong to each other.
Click here to invite Rozella to come speak with your community about #LoveBigBook!
download the FREE #LoveBigBook Discussion Guide Today!
Enter your information below and download the #LoveBigBook discussion guide for your use with your book club, congregation, youth ministry, and more!
#LoveBigPodcast
coming January 2020!
The #LoveBigPodcast will engage people in conversation who have taken seriously their personal and collective relationships. Hear stories of those who have fallen in love with self and with others - taking the risk to love and to love big - and who have found healing and transformation. We will highlight the power of Revolutionary Relationships, providing inspiration and guidance for your relationships.
#LoveBigCollective
coming fall 2020!
Imagine a world where people connect across the lines that have been set up to divide us.
Imagine a world where communities form around issues of injustice and engage in learning and advocacy to combat the issues present in our communities.
Imagine a world where revolutionary relationships abound, where justice is a way of life, and where love conquers fear.
This is the #LoveBigCollective and we can't wait to invite you to be a part of it.